Commercial Stainless Barbecues For Sale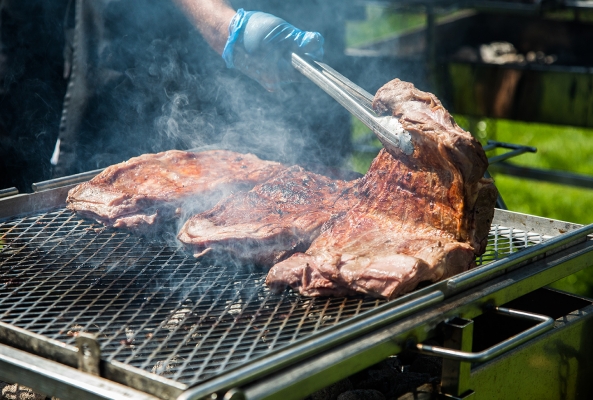 After too many requests from clients, we've finally succumbed and decided to start merchandising our Commercial Outdoor Stainless Steel Barbecues.
These bad boy BBQ's are made to last in even the most extreme conditions (like the back of a Nyama transit van!). The design is based upon more than 15 years of BBQ experience, so if you want to Barbecue like the pro's grab yourself a Nyama Stainless Outdoor BBQ. Stainless Steel (Grade 430 & 304) is used throughout the design (bowl, legs & grids).
With height adjustable legs AND grid, you are always in control. The flip grid patent is absolutely amazing and makes it a breeze to BBQing larger quantities. The legs are removable, so take your BBQ wherever you go!
Our Stainless Outdoor BBQ comes in two sizes, single or double. Prices for the single BBQ starts at £425 + Delivery + VAT and the doubles are priced at £495 + Delivery + VAT. Please get in touch for should you be interested in some more info.
Photos