Office Christmas Catering Ideas
---
---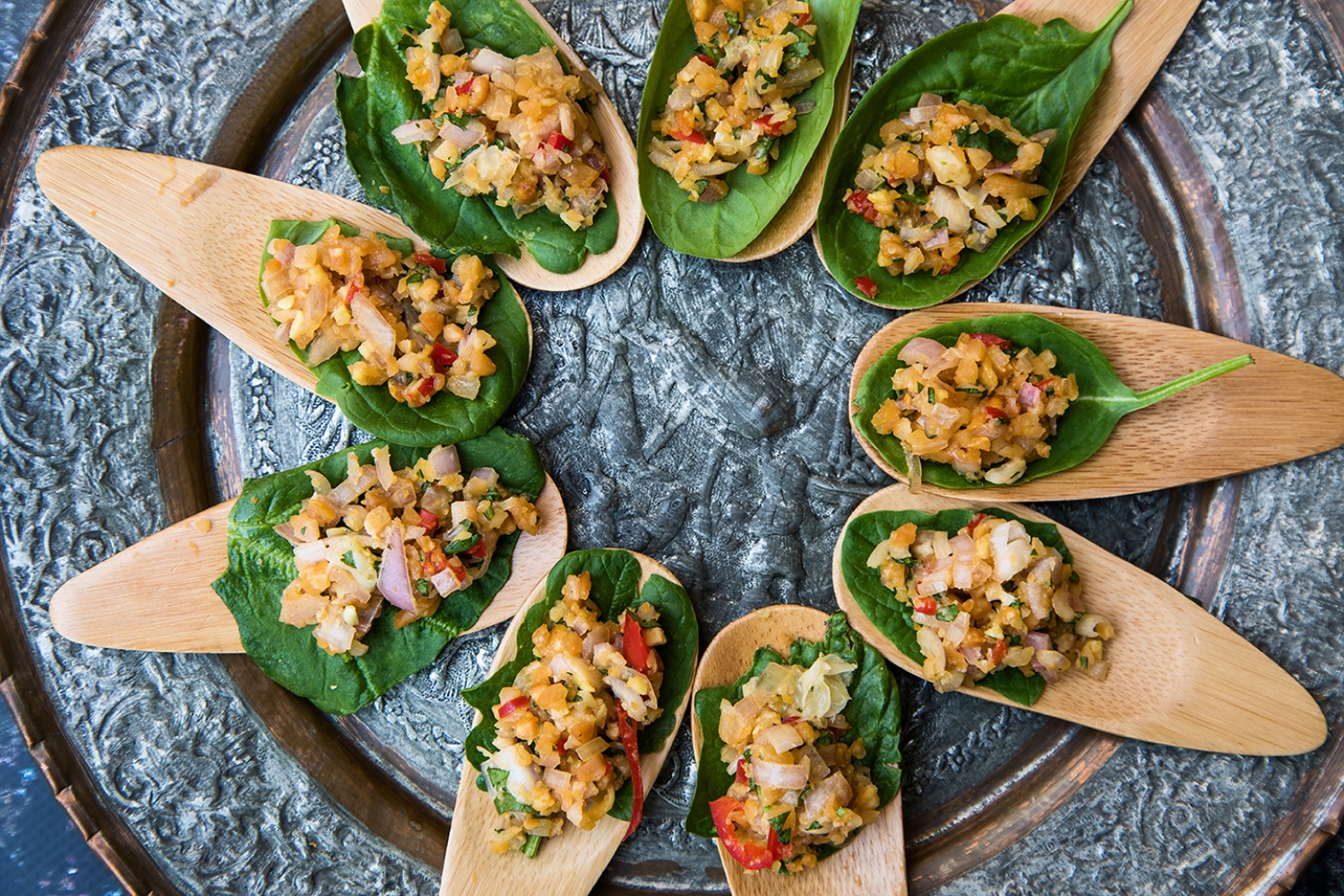 After another year of hard work, everyone looks forward to letting their hair down at the office Christmas party. The chances are that you already have a lot of ideas for how to make it fun: music, games, Secret Santa, party favours – but what about the catering? The right food can make or break an event like this.
There are two main mistakes that well-meaning bosses make when organising party catering. The first is to leave it until the last minute and then try to make do with a few sandwiches, some packets of biscuits and supermarket mince pies – not exactly celebratory. The second is to make it too formal and bring in elegantly presented food that people feel they need to sit down to eat, taking the buzz out of things. There's a happy medium where the food is delicious and helps to create a relaxed, easy-going party atmosphere.
Street food fits the bill perfectly. It's designed for people to eat on their feet, so it's ideal when you want to mingle. Nyama Catering offers lots of different menus, it's fun to eat, and it's fashionable without being formal. It's also easy to arrange special menus to take into account any special diets or allergy issues that your staff might have.
Nyama also supplies grazing platters and finger buffets, which are great if you want something more low key that's still guaranteed to be full of flavour. They can even provide a mobile bar – a definite improvement on the cheap bottles of wine and packets of juice that many bosses try to get away with. Bringing in proper catering makes an office party feel much more special and helps everybody get into the mood. It helps you give your staff a Christmas celebration that they'll be talking about for weeks.
---