Street Food Experiences - a COVID19 innovation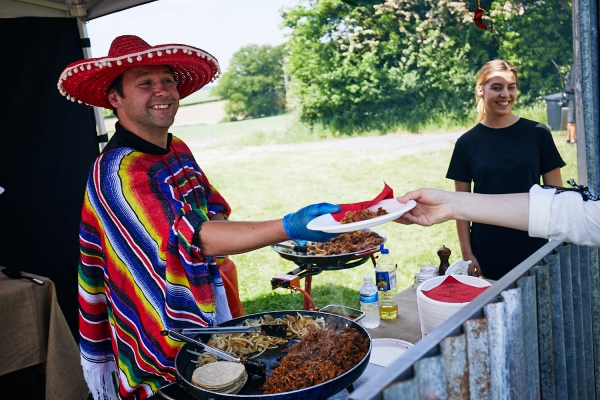 At the start of October 2020 new Government regulations, disallowing even the smallest of get-togethers, again forced us to get creative. Born was the idea of a Saturday Street Food Experience. A weekly event at our depot (a beautiful setting out in rural England with plenty of space for distancing) with a new themed menu each week.
As always you can expect great quality (AND quantity) at decent prices. You can either eat-in (when allowed) or drive-through and take away.
These events have been super popular thanks to the great support from our local communities so booking in advance is essential.
Every Tuesday we will announce the weeks' menu on our Facebook page. Or get in touch should you wish to be added to our weekly mailing list.
Your support is appreciated so much!
Photos