5 Best London Markets to Get BBQ Food During the Summer
---
---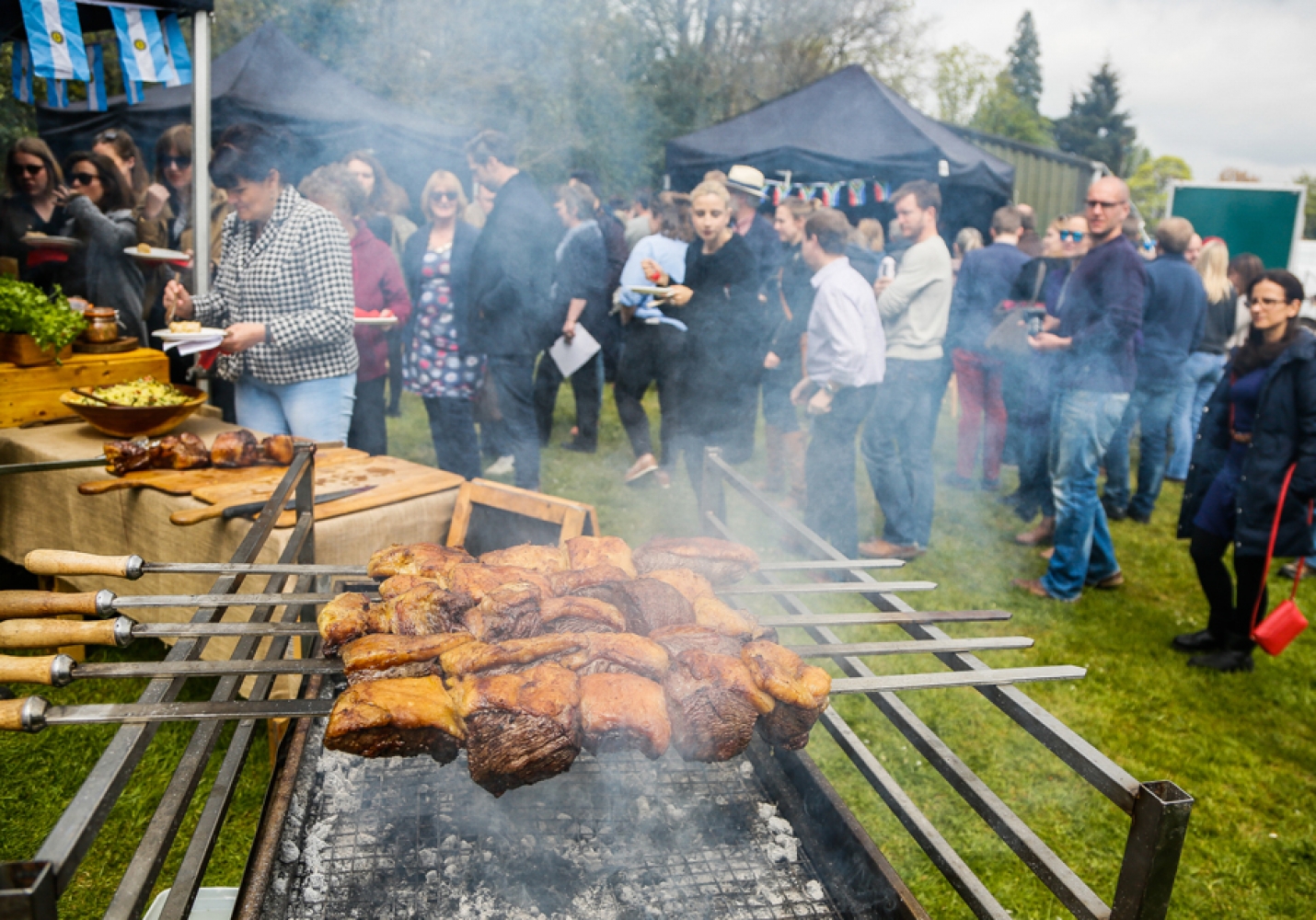 As we have mentioned previously, the UK tradition of BBQing is relatively simple. You get whichever burgers and sausages are available at the supermarket and ready the grill when the weather is favourable. Here in the UK we have done well incorporating some exciting ideas from barbecuing traditions all around the world, though we've pretty much steered clear from exotic practices, like the ones we listed in our 'Super Weird BBQ Styles and Traditions' post.
While we have remained pretty much old school, we are nonetheless confident that London offers some of the best BBQs in the world. To prove it, we recommend that you visit these 5 London markets during the summer:
Borough Market
Situated in-between Winchester Walk and the streets of Borough High is the world-famous Borough Market, which has been in business since the 13th century, according to this Lonely Planet article. London's Larder is a gourmet food market that consists of well over 100 stalls and stands, including quite a few that sell some of the most delicious BBQ food you will ever taste. They are guaranteed fresh, too, as Borough Market is known for its wide range of fresh fish, meat, and vegetables.
Hawker House
Worth a visit all-year-round, Hawker House in South East London extends all the way outside during the summer, which means more space and more stalls to check out. Located near the Canada Water tube stop, this market is home to a delectable variety of cuisines. In particular, there are lots of mouth-watering barbecue options on the first floor, which is described as "all about meat" by the Financial Times. You better time your visit, though, as Hawker House only opens every on Friday nights after 5pm and on Saturdays starting at noon. Don't worry, though, because it has more of a night time vibe anyway, so you can enjoy your BBQ while enjoying the vibrant South East London nightlife.
Maltby Street
One of the newest, and arguably coolest, additions to the robust London market scene, Maltby Street located in South East London is an outdoor market that is open primarily on weekends. It is known for its many artisan purveyors, its microbreweries, and of course, its gourmet street food. There is a bevy of eateries and food stalls for every sort of palette, and BBQ food is very prominent at the market. Maltby Street may cater mainly to a younger clientele, but anyone who loves BBQ food or just good food in general should pay this outdoor market a visit.
Stratford Outdoor Market
To the east of London is the must-see district of Stratford, home to the famous Westfield Centre, which according to PartyPoker is reason enough to head east. The upscale venue, after all, houses "fashionable eateries and a massive selection of shops from high street chains to boutique stores," plus the state-of-the-art Vue Cinema where you can watch the latest movies. The Westfield Centre, though, is not the only reason to travel east of London, especially for food lovers. The Stratford Outdoor Market, situated alongside the road on The Broadway, is home to some wonderful BBQ stalls that pride themselves on smoking locally sourced meat for foodies to consume throughout the week.
Broadway Market
Broadway Market in the borough of Hackney is the smallest market in this list, but it enjoys quite an impressive reputation and is expanding rapidly, in part due to its extensive collection of organic food, including rare breed pork, fresh fish, and veal and venison. The BBQ stalls on offer here aren't too bad either. They are, in fact, quite appetising, and will surely have you coming back for more.
---