Fiesta Fields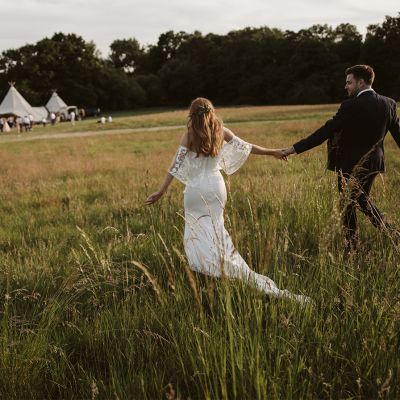 Planning your big day is your chance to get creative and do things a bit differently, something totally suited to your style. Festival, boho, vintage or luxe. Garden party, whimsical, rustic or romantic – or any combination of the above. Your wedding day should be all about you (in the plural sense of course) and totally reflect your style. Our secluded and beautiful spaces offer you the ultimate blank canvas.
With Fiesta Fields, you get to make every single decision. We don't believe in restricting couples with preferred suppliers, and why would we, when there are so many awesome and innovative suppliers out there.
Our fields are located in Surrey, West & East Sussex and Hants.