Street Food Experience - Week 1: Portuguese
---
---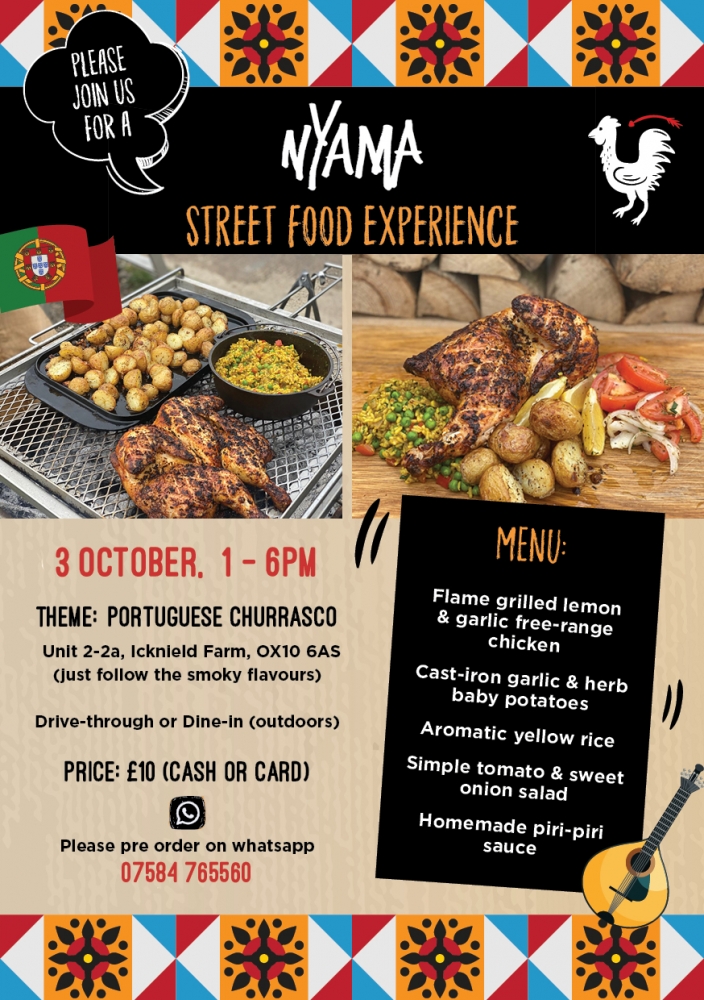 With new Government regulations disallowing even the smallest of get-togethers, we are again forced to get creative. Born is the idea of a Nyama Street Food Experience. A weekly event at our depot (a beautiful setting out in rural England with plenty of space for distancing) with a new themed menu each week.
We're starting off with a Portuguese theme and staying true to our woodfired style of cooking with some beautifully flame-grilled chicken, charred baby new potatoes and aromatic rice all of which are prepared on the BBQ.
As always you can expect great quality (AND quantity) at decent prices. You will be able to either eat-in (super COVID-safe) or drive through. There will be non-alcoholic drinks and desserts of offer as well.
Bookings to be made in advance please. Hope to see you all there!
---